We drove by the new Third Strike Cafe located at 630 3rd Street. I shot this photo from the street as we drove by this morning, but it looks like it will be a cafe with a cool beer garden, and it is just a short walk from Raley Field.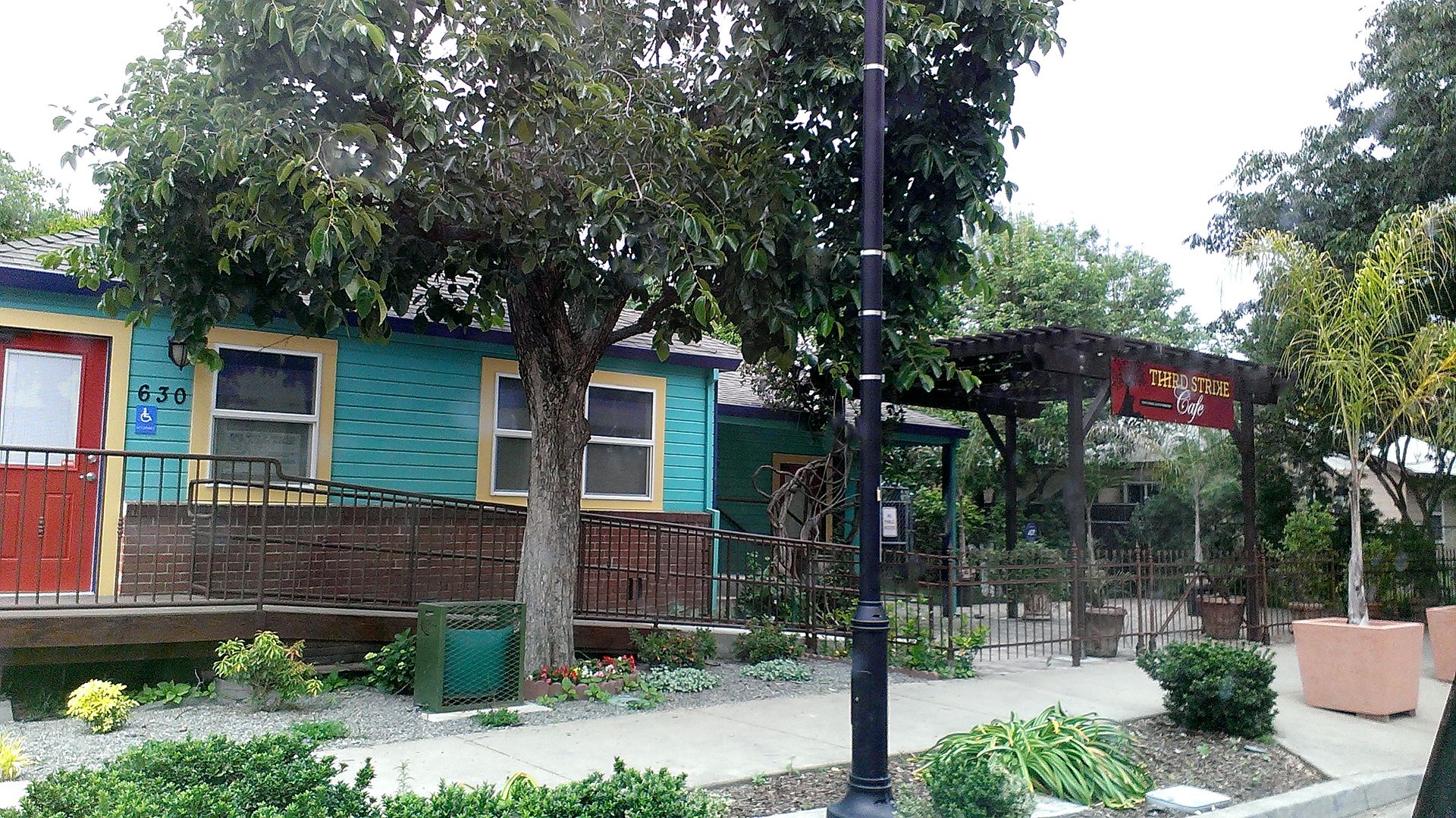 This update comes from Janice Orr:
"I just wanted to thank you for posting the photo of the new Third Strike Cafe. It was my grandparents home and my dad has been working tirelessly to transform it into a coffee shop and plans to offer homemade smoked meats and rice dishes (family recipes) for the lunch crowd or hungry River Cats fans. Lots of blood, sweat and tears went into the place and seeing your blog post brought a happy tear to my eye. I live in St. Louis, MO, so have not been home to see the coffee shop since last summer. I'm planning a trip this June and can't wait to see it finally finished. Thanks again and I hope you enjoy the newest addition to the neighborhood!"