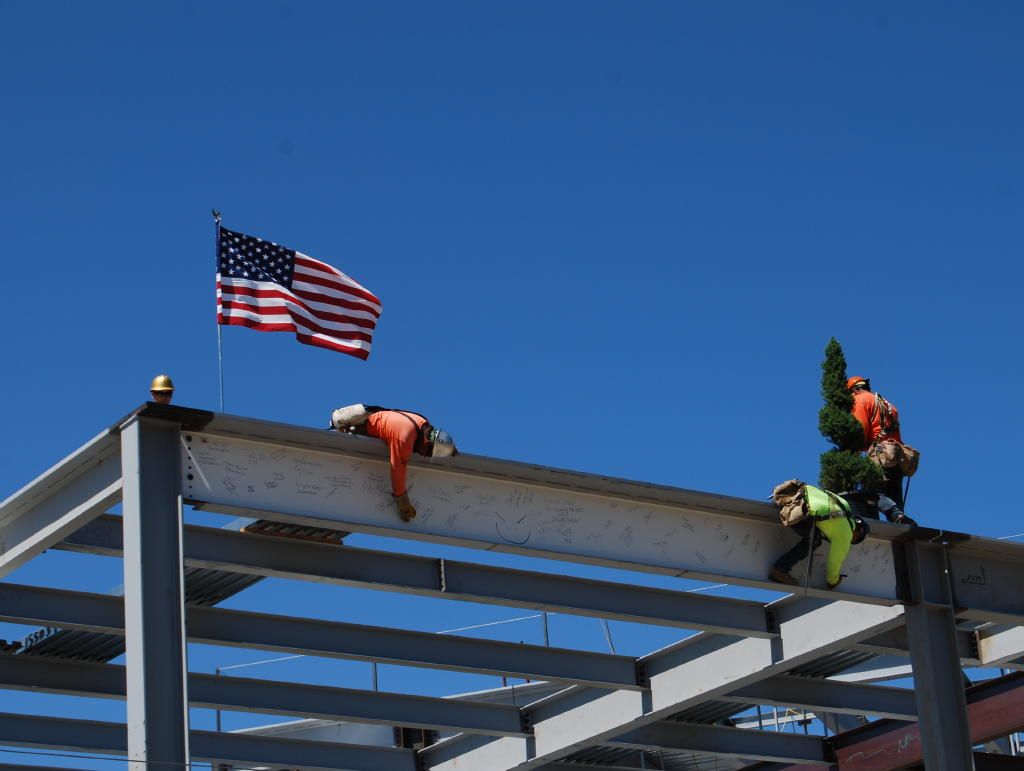 The community was invited to come by and "sign" the final beam used to top off the framing of the new West Sacramento Community Center. Members of the City Council and Supervisor McGowan signed the beam first, then community members were invited to sign; the structural crew on top had the final signing after the beam was swung into place!

The new Community Center on West Capitol Avenue is right next to the college, library, and transit center also under construction.

Wikipedia Trivia: "In building construction, topping out, or topping off, is a ceremony held when the last beam is placed at the top of a building.