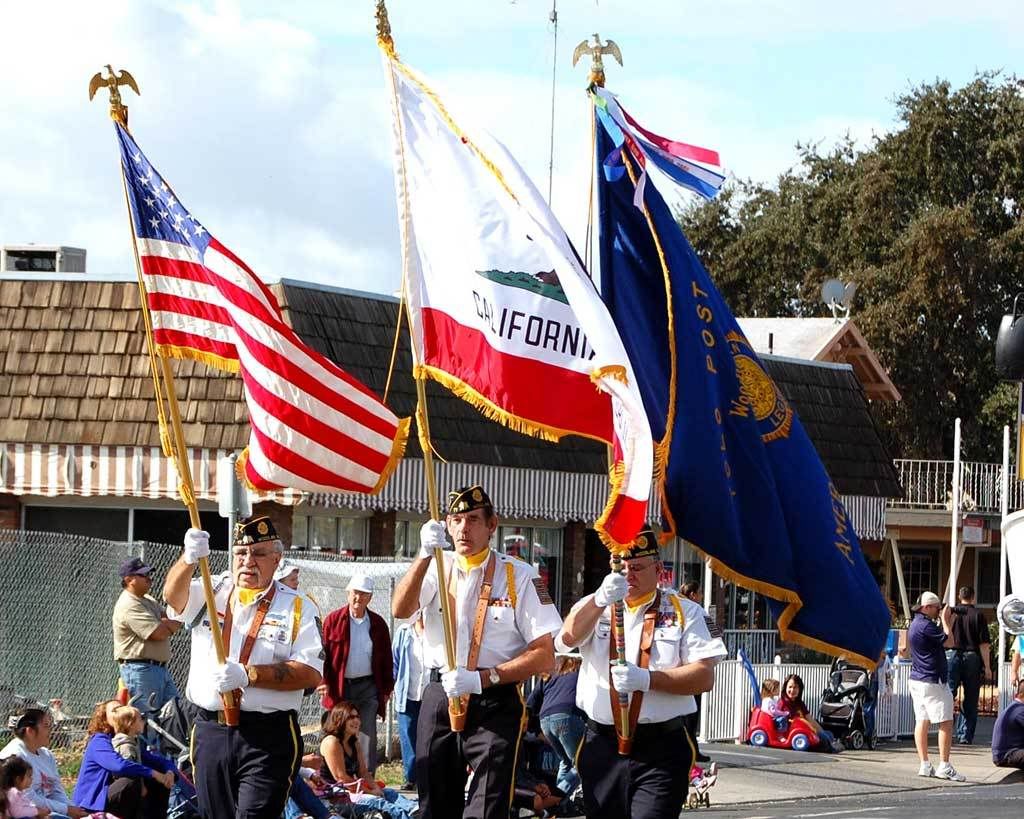 The American Legion Color Guard signaled the beginning of the Community Day Parade last weekend in West Sacramento.

Trivia:
West Sac to cheer diversity with Community Pride Day
Published on October 4, 2002, Sacramento Bee


** To celebrate its ethnic and cultural diversity, West Sacramento is throwing a big party Saturday in River Walk Park.

Combining the annual Community Day Parade and the city's first Neighbors Fair, the all-day event has been designated Community Pride Day. "Our community is like a quilt, a lot of pieces in a very colorful quilt," said Denice Edgar, president of the Chamber of Commerce.