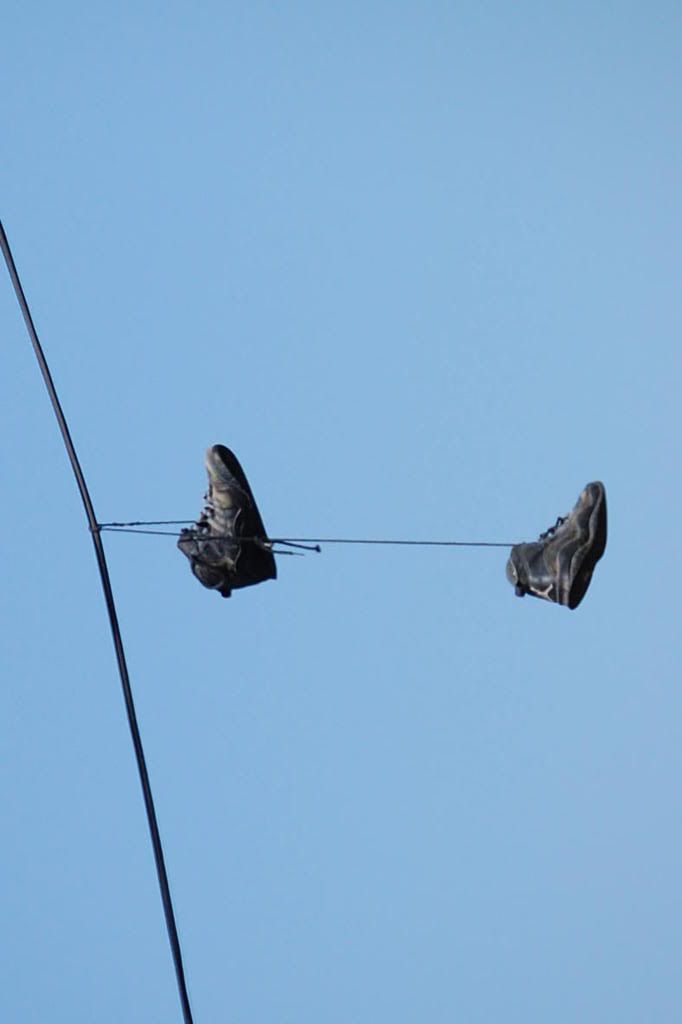 Debbie shot this photo of "shoefiti" (shoes slung over a power line)! Some call shoe-slinging folk art..others will tell you it has to do with the human need for self expression.

The Urban Dictionary defines "shoefiti" as "the artistic expression of slinging shoes tied together by their laces over power lines. Generally photographs are taken of the shoefito for distribution among fellow "artists" as well as the general public."

The City Daily Photo Bloggers Theme for October 1, 2008 is "Lines".

Click here to view thumbnails for all participants for this these day!