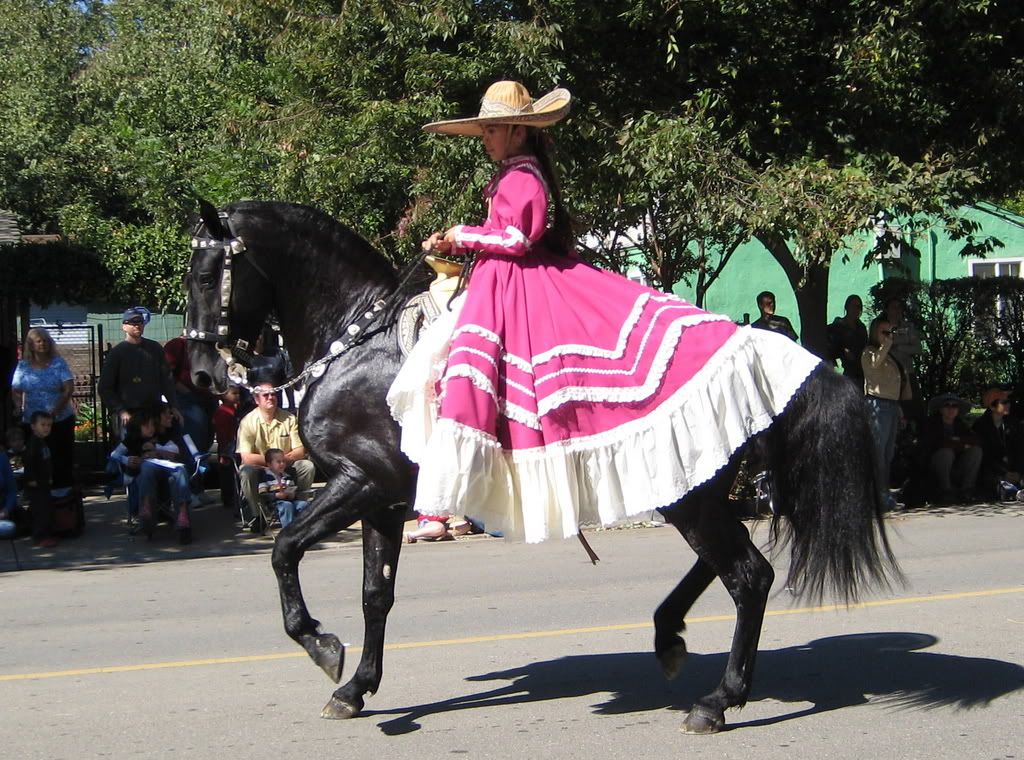 This Latina rider in the traditional
"Adelita "
dress and
charro sombrero
performed with her dancing horse in the Neighbors Parade. They were part of the LULAC Group, the largest and oldest Hispanic Organization in the United States.
Photo by Barbara Smith
A Family Tradition
: The tradition of the Charros and Charreadas run in the family and go back many generations.
It is likely that the Mexican charro tradition derived from Spanish horsemen who came from Salamanca, Spain.