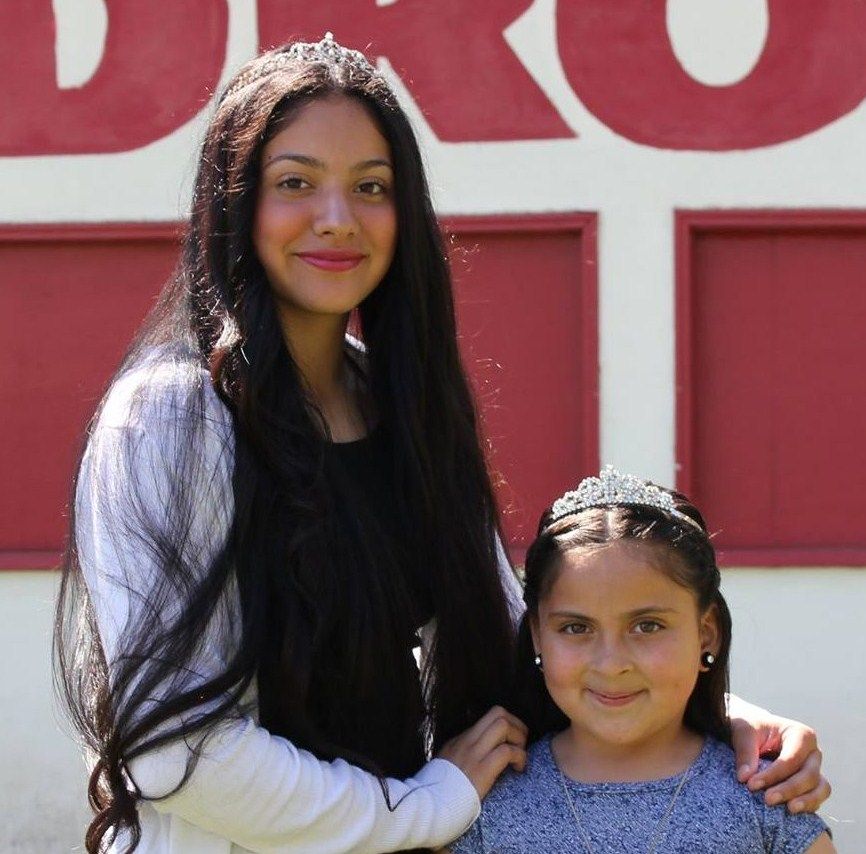 The 94th Annual San Pedro Festa (Portuguese Picnic) is this weekend in Bryte/West Sacramento. Pictured are this year's Festa Queens - Senior Queen
Julyana Lara
, daughter of Michael and Frances Lara. Baby Queen
Jessenia Velez
, daughter of John and Eyvette Velez. Both are the granddaughters of Daniel and Christina Velez of West Sacramento.
Join us at San Pedro Park (708 N. Hobson Avenue ) for live music, auctions, bingo, traditional foods.
Saturday June 25th from 5-9 pm. Sunday June 26 the festivities start with Mass at 9:00 am at Holy Cross Church. After mass the annual procession from the Church to the Park will mark the opening of the event from 11 am to 5 pm.